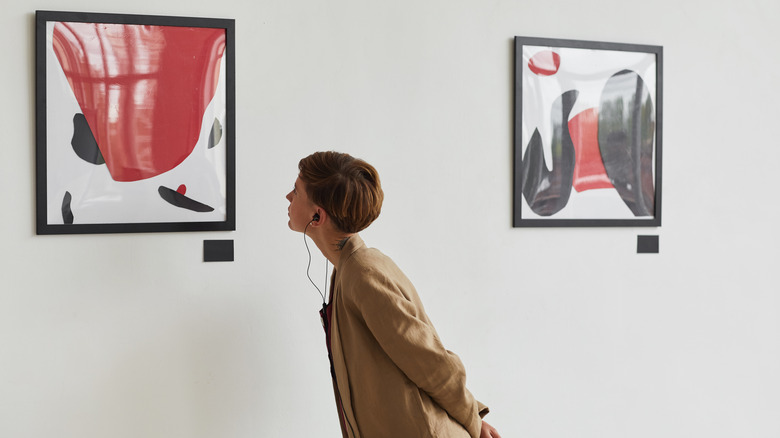 An art tour is most likely the creative type's dream vacation. There's an abundance of inspired beauty across multiple mediums in many cities that are simply must-sees for any art lover. If you're ready to plan your next vacation, consider looking into some of the best artistic places to visit.
From the Southwest to the Blue Ridge Mountains, the rich culture and stunning terrain of some of America's art destinations are excellent holiday destinations, notes Culture Trip. Maybe you're an artist, established or aspiring, an art aficionado, or simply appreciate the craft. Ceramics, painting, jewelry, sculpture, pottery, basket weaving, there's a lot of quality art to absorb, and chances are you'll return ready to make some of your own art — or at least with a greater appreciation for the art in your own city.
Regardless, making your next vacation one in celebration of the arts is sure to be a memorable experience. Here's a look at the top five best places to visit for an artistic vacation.
Santa Fe, New Mexico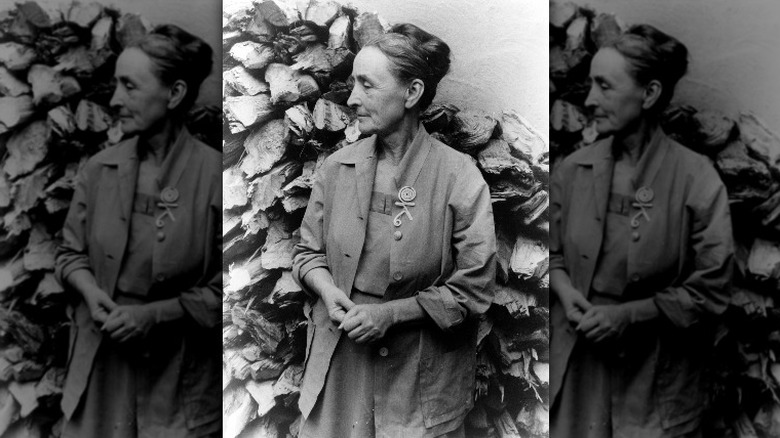 Santa Fe is a mecca of natural beauty with its Southwestern desert landscapes. So it's no wonder that the desert town is bursting with art when you look around at the burnt oranges and deep reds of the colorful hills and cliffs. Mother nature offers no shortage of inspiration for artists in this region. One of the top art destinations in Santa Fe is the Georgia O'Keeffe Museum. You'll likely associate O'Keeffe with her large-scale paintings of flowers and bones, as well as her depictions of New Mexico's landscapes. The chance to stand before her art at the Georgia O'Keeffe Museum, where close to 150 pieces of her paintings are housed, will make the journey well worth it.
Another must-see in Santa Fe is the Museum of Indian Arts + Culture. Here you'll learn about the tribes of the Southwest through stunning pieces of turquoise and silver jewelry, basket weaving, and pottery. The preservation of this rich and diverse culture is certainly something worth supporting.
Asheville, North Carolina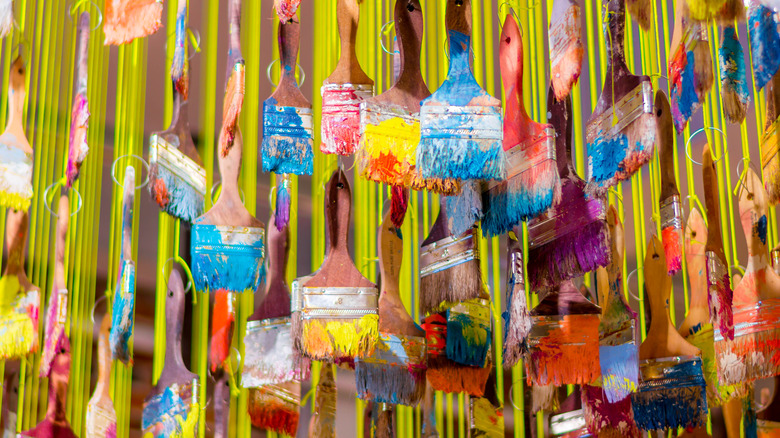 Asheville is an artist's dream town — the lush landscape of the Blue Ridge Mountains, a community of slightly eccentric art lovers, and an entire district dedicated to local working artists. Asheville's Folk Art Center, located along the stunning Blue Ridge Parkway, is the ultimate destination for quality craftsmanship and should be on the itinerary for anyone traveling to Asheville. With an array of textiles, glass, jewelry, and baskets, this is also a great spot to pick up something for your loved ones back home.
The River Arts District in Asheville hosts the studios of hundreds of working artists. With tons of tours and educational opportunities for the public, the district is one of the main draws for locals and tourists alike. The artists even give passersby a peek into their studios for Asheville's Studio Stroll event. This sweet mountain town is a must-visit for any art-lover.
New York City, New York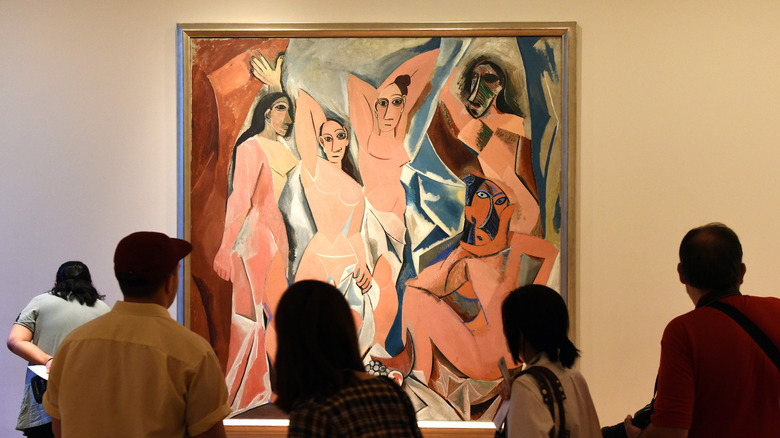 No art tour would be complete without a visit to The Big Apple. The Guggenheim, the Museum of Modern Art, and the Metropolitan Museum of Art are just some of the true gems that New York City has to offer art appreciators. From classic pieces to contemporary works, you'll be able to see just about everything here.
Some truly seem to thrive in urban environments and between the great food and bright lights of the City That Never Sleeps, the entire experience will be something of an art immersion in and of itself. From Vincent van Gogh's 'The Starry Night' to Claude Monet's 'The Water Lily Pond,' there is nothing quite like standing before a masterpiece in person.
New York City's art scene is vibrant, dynamic, and constantly shifting. You can behold some of the world's finest expressions of life through just about any medium in NYC. If you're a photography lover, TimeOut recommends spending some quality time in the city's top-tier photography galleries, including Janet Borden, Higher Pictures, and Staley Wise, to name just a few.
Tucson, Arizona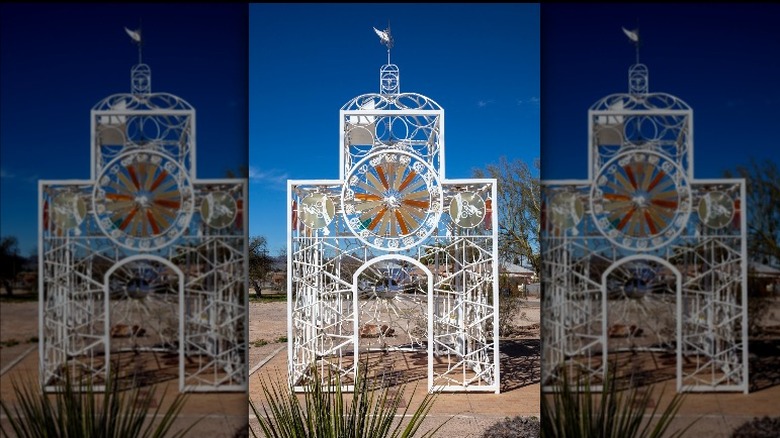 One of the oldest cities in Arizona, Tucson offers a unique plethora of artistic experiences, suggests Condé Nast Traveler. From the Tucson Desert Art Museum to a mural tour bike ride, this southwestern oasis may not be one that typically comes to mind when you think of art cities, but the lively town is rich with culture, spirit, and enough art to pack your itinerary full.
Another example of how our surroundings influence our creations, the Art of the American West collection at the Tucson Museum of Art features pieces by artists either from the American West or who have been inspired by its beauty. If you choose Tucson as a landing space for your next art tour, you're also likely to be inspired by the magnetism of the land. There's no shortage of hiking trails in the stunning terrain of the Southwest and you may want to pack your paints and sketchbook to capture what you see in the wild.
Washington D.C.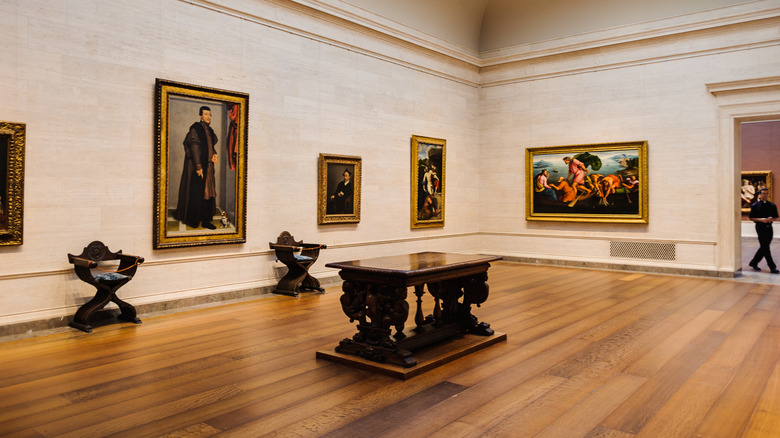 Washington D.C. is rich with some of the most profound art experiences worldwide. It's the home to 19 Smithsonian museums at no cost to entrants. People who love art fly in from around the globe to relish the works of Leonardo da Vinci, Frida Kahlo, Pablo Picasso, and Andy Warhol — to name just a few of the artists on display in Washington D.C.
While the list of museums is long enough to fill every second of your stay, the streets are also full of artistic details from local artists that you won't want to miss. It's likely a wise call to save Washington D.C. for one of your longer art vacations, so you can really soak in all the city has to offer.
While tropical getaways and all-inclusive resorts are often high on the vacation destination lists, an art tour of some of these culturally-rich cities will be one you'll likely talk about for some time.