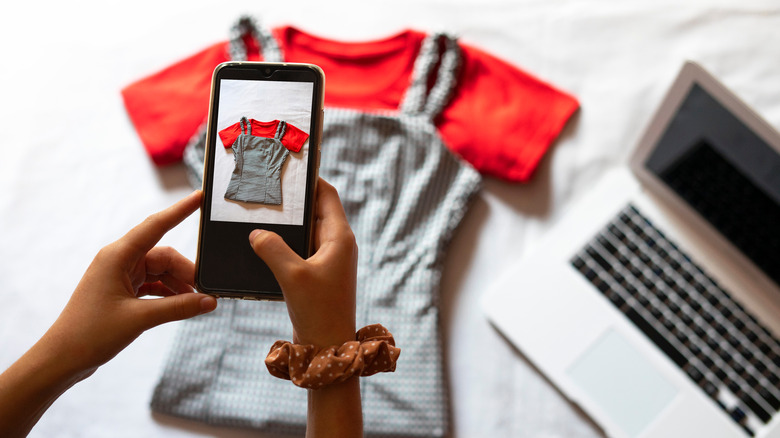 For any fashionista, clothes and fashion accessories change according to tastes, seasons, and desires. As a result, it is very easy to find yourself with a rather impressive quantity of clothes, some of which may be worn very rarely. Therefore, it's only natural that you want to get rid of certain pieces by selling them online. Plus, at the same time, you get to make someone happy.
In addition to doing a good deed for the environment by giving a second life to your clothes, selling them can also allow you to declutter your wardrobe and provide you with easy additional income. The good news? More and more people are interested in secondhand clothing and want to buy used clothes. Indeed, the secondhand market "expanded 21 times faster than conventional apparel commerce did" (via Forbes). This is confirmed by a resale report from online consignment and thrift store Thredup, which notes that "the U.S. secondhand market is expected to more than double by 2026."
It is the perfect opportunity to clean out your closets, but among all the listings available online, your clothes can sometimes get lost. It can therefore be more difficult to sell them quickly, which is why solid preparation is essential to succeed in making sales. Thus, here are some tips to gain visibility and increase your chances of selling your clothes online.
Choose the platform best suited for you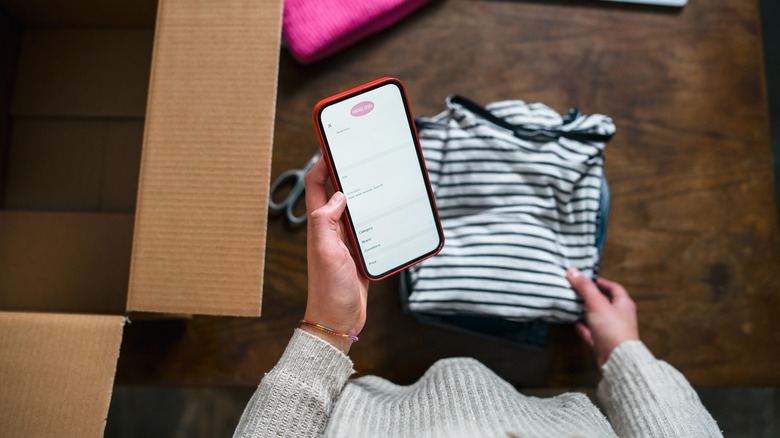 There are many online sales sites on the Internet, but you still need to find the one that suits you best. Vinted, Mercari, Depop, ThreadUp, Poshmark — your head wobbles at the thought of having to choose between them, but does it really matter?
Depending on whether you are selling high-priced items, brand-name clothing, vintage style, or fast fashion, you will not use the same platform. Thus, it is best to check which one corresponds to what you are trying to sell. It is also important to take into account that some platforms have fees, meaning that a percentage of your sale will go directly to the platform (via EcoWatch). Furthermore, some of them are dedicated only to luxury clothes, and others gather buyers with small budgets (via NBC News.) From the basic t-shirt worn a thousand times to the luxury bag that you never dared to take out of the closet, the first key step when you want to sell clothes is to find the perfect platform.
Create a compelling profile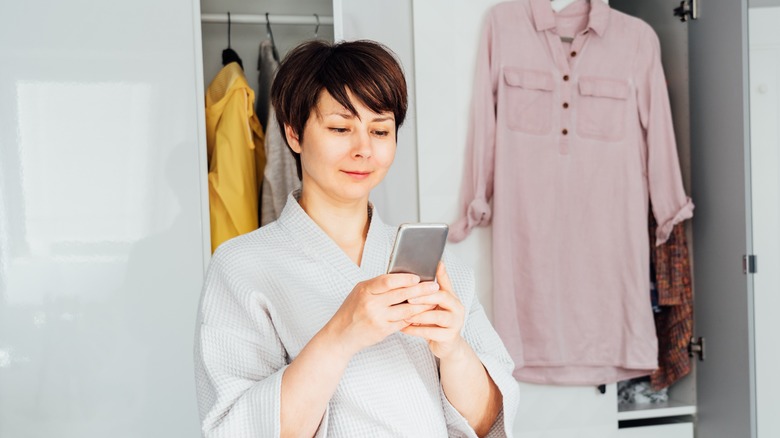 Your profile is the first thing potential buyers will see when they are interested about an item, don't neglect it! To be more trustworthy and make the users feel reassured, add a profile picture. A potential buyer may be reluctant to buy a product from a seller who doesn't have one (via Like Family).
If you think that the name of your shop is not that important, you're mistaken. When choosing a pseudo, think about one that buyers can remember. Avoid dashes, dots, numbers... and especially long ones. When someone is interested in visiting your profile, they should be able to remember your name easily so they can come back later.
In your bio, add a clear description with all the necessary elements. Disclose if your house is pet-free and smoke-free, add the advantages you can offer such as discounts, offer free gifts for a certain amount spent, and/or think of any personal touch that will make people want to buy from your store and not from someone else's (via News24).
Pick the right articles to sell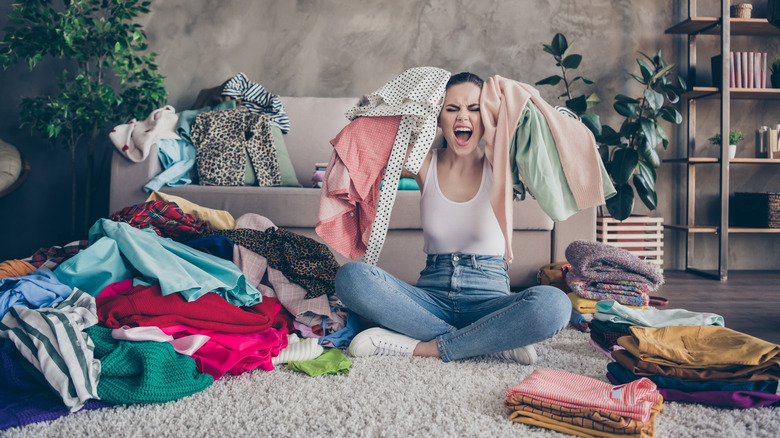 Standing in front of your closet, you have no idea what to give away, what to keep, or what t osell on the Internet. One thing is certain, though: you've made up your mind and are going to make money from your clothes.
However, listing all your stuff at once may not be the best option. Indeed, to sell more quickly and easily, take into consideration the season. Who would want to buy a swimsuit in the middle of winter? Or a Halloween costume in July? Keep those items in mind and create a listing at the right time.
Also, few people want to buy stained and faded clothing. Thredup brand director Cronin Aaronson told InSyle that in order to know what to sell, you need to imagine giving these clothes to a friend. A great recommendation is to be sure to choose the right pieces. You have only one thing left to do: sort all your belongings and select only clothes that you can sell with certainty.
Get your items ready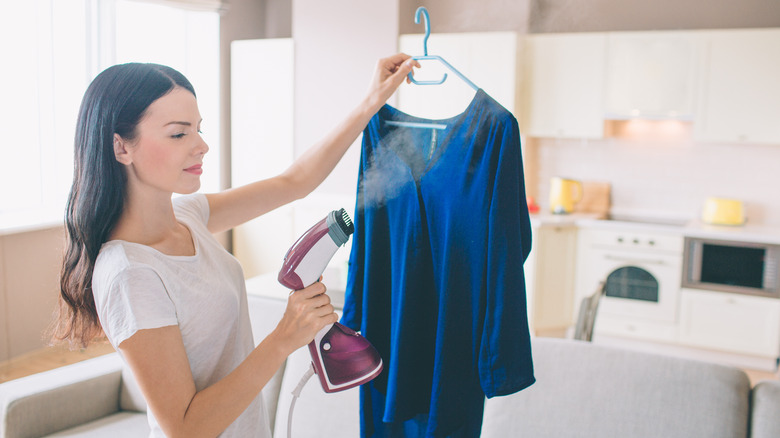 Once you have selected your pieces, you may be eager to give them away and make, in the meantime, a few bucks. Don't be in a hurry! To ensure that your clothes sell faster, make them look more appealing. You don't want to sell them with holes, wrinkles, dirt, or smells, do you? Before taking your pictures, make sure to clean, iron, and sew your clothes if necessary (via Thredup). If a button is missing, try to add one. If a zipper is broken, replace it.
If you are good with your hands, these small details may seem irrelevant but they can't only increase the price of your item but will allow you to sell it more quickly. Indeed, neat garments will attract significantly more people to your profile and therefore create more sales. When it's time to post your item online, make sure the condition of the garment is well specified as well as accurate on the listing (via Yardbarker).
Keep an eye on trends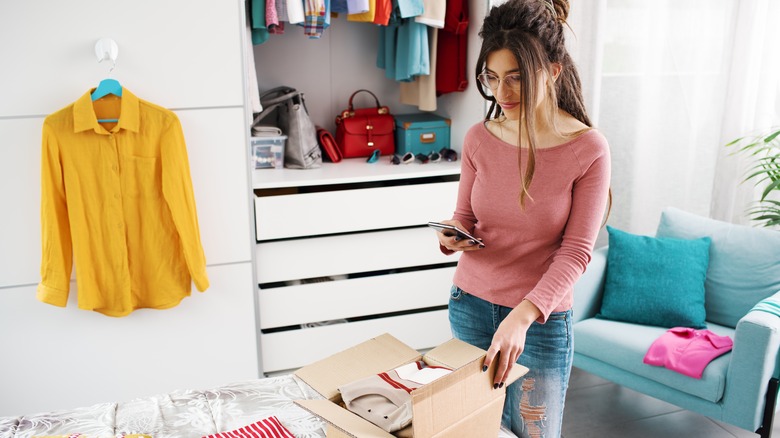 Fashion is inherently a circle because styles come and go. From the colorful style of the '90s to the glittering period of the 2000s, fashion has no limits. When you go on social media, you can take a look at the latest fashion trends that everyone is trying to follow. Today, the Y2K style has never been more popular, and when people are looking for old-style pieces, they often don't hesitate to choose secondhand.
If your closet is full of mini crop tops, velvet and rhinestone jackets, and/or low-rise jeans, now is the perfect time to sell them online (via Buzzfeed News). When a certain type of clothes is popular, the demand is higher, and you won't have to wait long before selling those articles. So, take your camera and start posting! Trends allow you to sell quickly and efficiently, so always keep an eye open on all the latest trends.
Take attractive pictures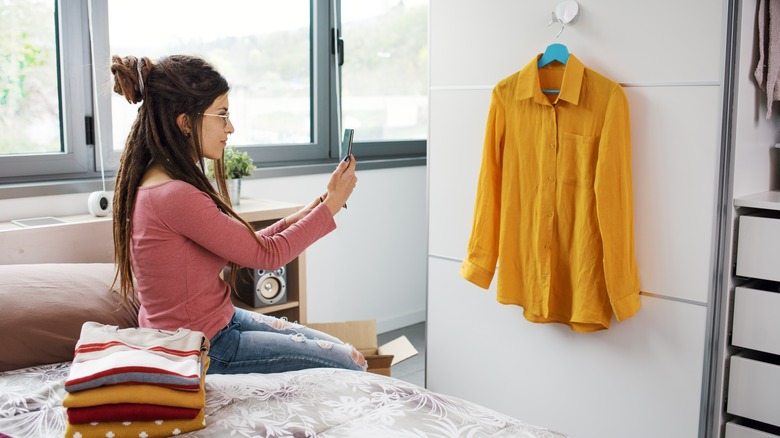 In a traditional store, the first thing the customer sees is the store window, and it is the same concept when shopping online. When a person intends to go shopping online, they scroll through all the articles of clothing, seeing hundreds of them. Therefore, it can be challenging for your clothes to stand out. To catch a buyer's eye, it is essential to take good pictures. You don't have to be a professional photographer to take quality photos of your clothes, either; you just need to do some simple things to highlight them.
For example, you can lay your clothing flat on a cute surface, hang them on hangers in attractive arrangements, or use a member of your family as a mannequin while being careful to choose a plain background, including a bright environment — preferably with natural light so as not to alter the colors — and no shadows. Frame your photos, and always make sure you take enough to have options. From up close to afar, precise details and potential damage should be reflected in the photos (via Listing to Freedom).
List your items at the right price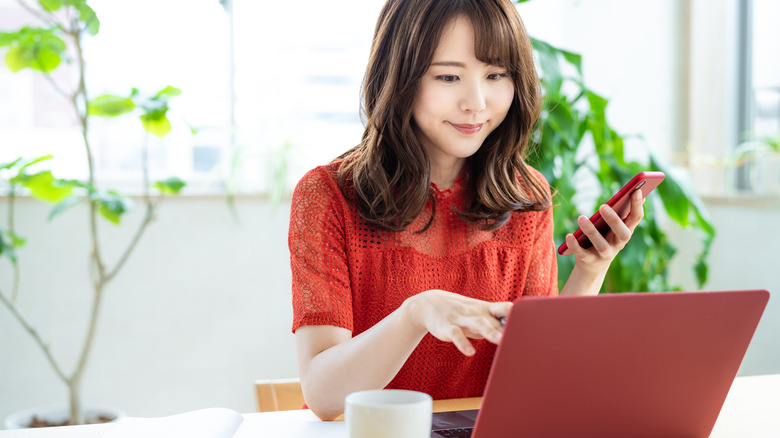 The hardest step in selling clothes is defining the price of an item. Is it too expensive, or not enough? Is it worth more? How much are people willing to pay? There are so many questions that need to be answered. The key is not to fall into the trap of selling off everything. Keep the price right to reassure customers. On one hand, if your item is too expensive, the customer will only make you offers that are too low, though some platforms do not accept offers lower than 60% of the original price. On the other hand, if your prices are too low, they will think that your item is counterfeit or that it is in bad condition. To find the right price, do some research: what are the competitive prices? Estimate the shipping cost and keep in mind the type of buyers that will be looking at your piece (via Lifehacker).
Ultimately, the type of buyers will differ depending on your platform. On some, buyers are not willing to spend a lot on used clothes, but on others, they can spend more on brand-name items.
List your products at the right time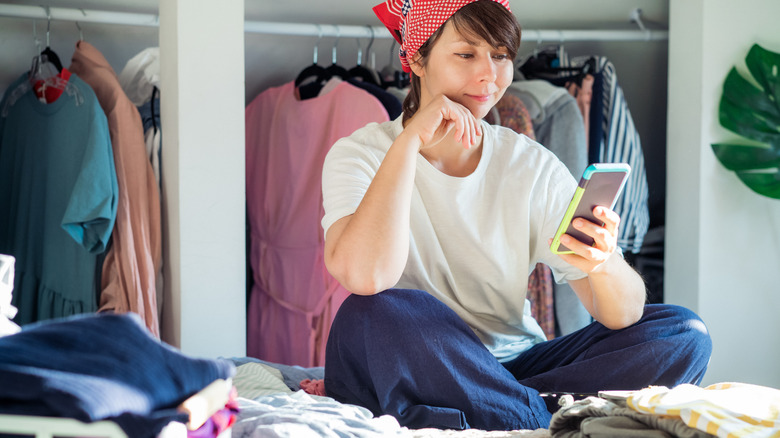 One advantage of selling online is being able to publish your listings whenever you want. If you are very busy during the day, you can decide to dedicate some time in the evening to selling your clothes. However, if you have more free time, use it for selling more items. How? By posting listings at the right times. For example, if you sell children's clothes, post after school: that's when parents will be available and more likely to see your items. Sundays, school breaks, and evenings are all great times to post your listing; you just need to list the right clothes at the right time (via Chron).
With that being said, list items regularly to create more traffic toward your store. Your followers — who are already interested in your digital boutique — will not hesitate to come back and visit it. In addition, they can receive a notification for each new article uploaded.
Choose a strong title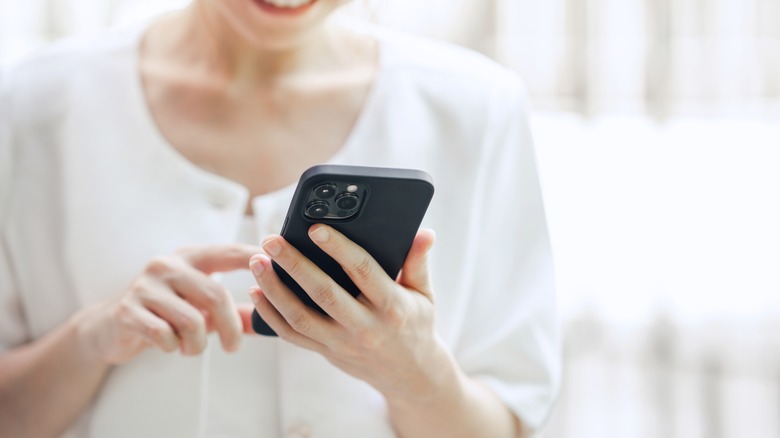 Writing a good title is beneficial for two reasons: The buyer will type in the search bar what they desire to buy, so it is important to include in your title all the keywords that describe your item, and when a buyer is interested, the first thing they will see after the photos is the title. This one is read before the description, so it must include all the fundamental elements of your store.
It's always necessary to put oneself in the place of the customer: what will the buyer type in the search bar? Add as many details as you can such as the name of the brand, the name of the model, the type of clothing, the color, the composition, the size, and the condition, though there are certainly other factors that may come into play depending on the item. You ultimately have a better chance to appear on the page when buyers are typing the keywords in your title in the search bar (via Gathering Dreams).
Write a honest description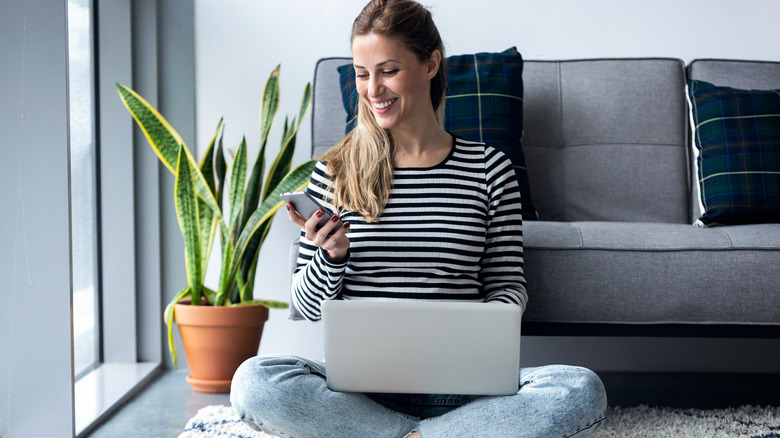 A user has clicked on your product and is interested in what you sell. The next thing they will do is scroll down to see the description. If this one is empty, no information other than the title and pictures will be given. Writing a description is a clear advantage. It only takes a few minutes to write a quality one, and it can make all the difference (via Zillow).
The description of an item should be as honest and transparent as possible. Even if the goal is to sell fast, it should be accurate to gain the trust of potential buyers. It must include any wear and tear, if the item has been worn many times, and if something like a button is missing, for instance.
What's more, buyers will ask themselves a lot of questions: is that the real color? Does it fit well for a tall person? What material is it made of? So, you can also add a measurement chart, information about the brand, how and when you bought it, the actual color, the size, and more to your listing (via Gathering Dreams).
Use tags to boost the visibility of your listings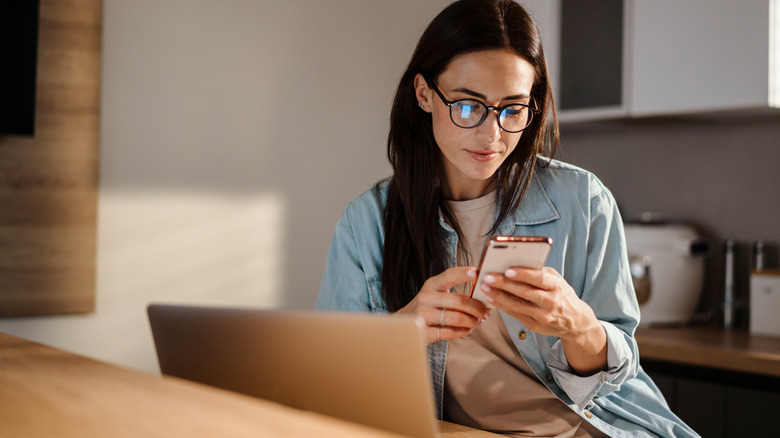 Do you remember the famous hash symbol that appeared to be useless on landline phones? Nowadays, hashtags are used everywhere across the Internet, especially on social media. On a selling app, hashtags can complement the categories already created by the platform. When you want to search for a specific product, hashtags make it easier to find what you are looking for.
When creating your listing, add as many hashtags as possible at the end of your description, but they should change depending on the item you are selling. For example, #clothesforsale, #cocktaildess, #Y2Kskirt, and #vintagebikerjacket add specific hashtags that can potentially be searched by buyers. Don't forget to put yourself in their shoes to understand how they are looking for a specific category of clothing. Then, you can implement the hashtags that you think buyers will be using to search (via OneShop). Some platforms may even show you what the most popular hashtags are.
Offer bundle discounts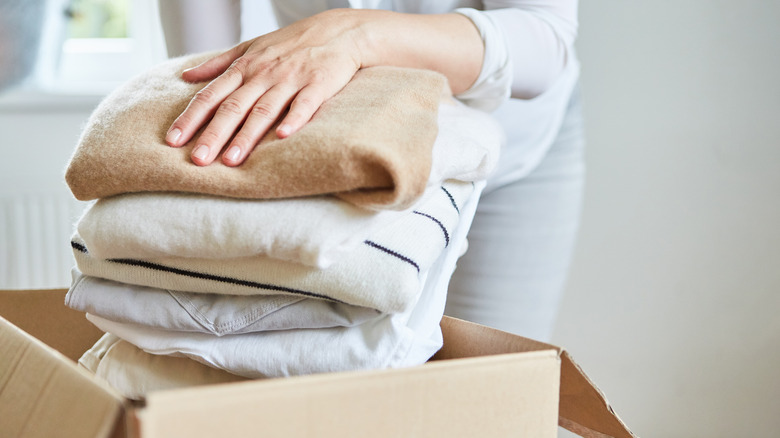 Do you have a lot of items in your online shop and you want to sell them faster? Do a significant discount on a sale of several items, up to 60% for five items purchased, for instance. Your wardrobe is then likely to sell more quickly (via Shopify). Bundle discounts are a great way to tell buyers that you can offer a little bit more than other sellers. Depending on the app, buyers can create their own bundle and ask for a discount. When selling a bundle, the purchased items are sent in just one package, which helps buyers save on shipping costs, too (via Vinted). The financial advantage will make them come back and potentially order even more next time!
Besides, don't be afraid to do offers such as a buy two, get one free deal. This can attract customers to visit your profile and select two items instead of one in order to get the third one for free. This can help you clear out your old clothes even faster.
Interact with your customers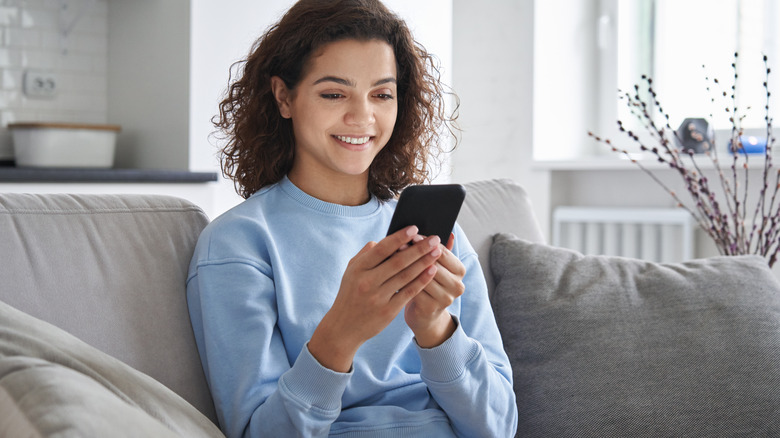 When you are in a clothing store, you catch a beautiful long skirt on the rack when, suddenly, a saleswoman comes to you to ask you if you need help, to announce the promotions of the week, and more. Well, online you'll have to do the same! Keep in touch with potential buyers to make them want to buy. If they have bookmarked an item, send them a message so that they don't forget about you. Offer them, for example, a 5% discount on your item; they will then receive a notification about a new offer (via Spy).
You should also respond quickly to any questions received from prospective buyers. In the secondhand market, the competition is fierce. If you are not available and none responsive, you will miss multiple opportunities, and the sale will pass you by because the buyer likely found another seller. Remember that if a question comes up regularly, it's perhaps your description that is not precise enough, and you will then need to make changes to help buyers better understand the product(s) at hand (via Panaprium).
After a few months: re-list your items or lower your prices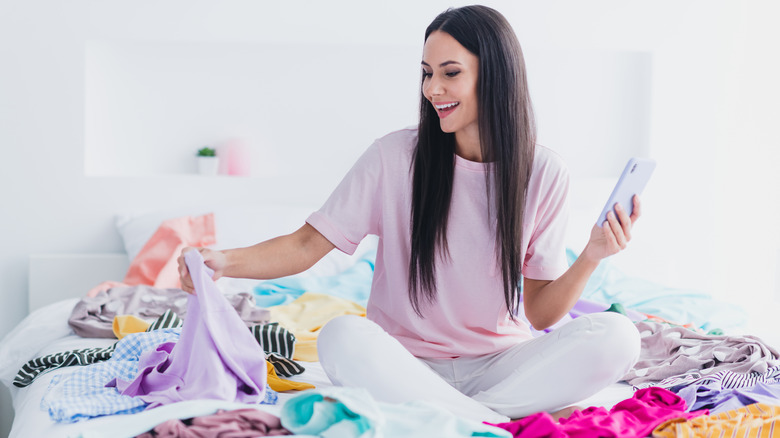 It's been a few months since you posted your articles, and you can't sell some of them? Don't get discouraged; it is crucial to have patience when selling clothes and to identify what's wrong with them. There are many reasons why the article was not a real success: its condition, the time you posted your listing, the price, the photos, and more. A little improvement has to be made. After making some changes to your listing, repost it. This works on larger marketplaces like eBay but also on fashion-specific platforms.
Re-listing an article allows you to put it back at the top of the home page, which is where people who are trying to find pieces and are scrolling for a few minutes in search of real treasure. Good news: your items are in there! You'll have a greater chance to sell them now that you have improved your listing. You must then wait wisely until someone bookmarks it.
Ship in a timely manner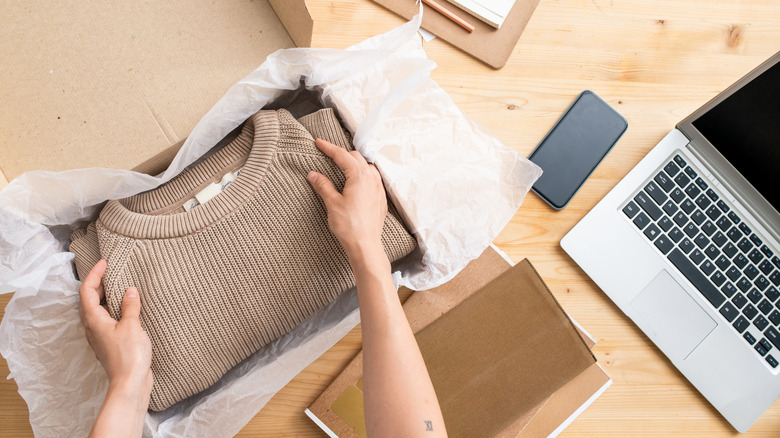 You open your app and read "SOLD!" Now, there is one less item that will be sitting in your wardrobe. But in order to keep selling fast, send fast. After putting together the package, stay professional and send it as soon as possible, which is generally in less than five business days. Buyers are often impatient to receive their package and do not like to wait (via Vinted). Depending on the destination, a parcel can generally take up to four days to arrive, so the faster the package is sent, the faster it will arrive at its destination — and the faster you will receive your money.
Activate notifications to receive an alert as soon as an item is sold, pack your package properly, and send it rapidly. This shows that you are involved, professional, and that you care about your customers. If you wait too long to ship your package, you can receive a negative review, or the buyer can cancel the order and will potentially purchase from another buyer (via Vinted).
Save your boxes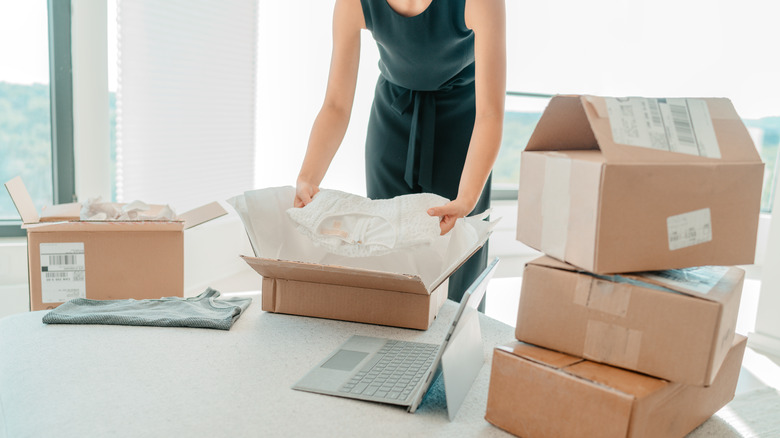 You have just made your first sale and you will have to pack the item and prepare your package, but you don't know how to do it? If this is your first time shipping an order, you're probably wondering what type of packaging you should use when shipping items. It's perfectly normal! Why not stick to secondhand and reuse your packaging as well?
The ideal way to ship your goods is to keep the boxes you find when you go shopping or receive a package in the mailbox. The same goes for shoeboxes, which make a very good and solid container. You have to pay attention to the quality of your boxes, though. They have to offer maximum security to the items and be able to resist transportation. This technique will save you some time and money and will take care of the planet at the same time (via Stamps.com).
Let the buyer know at all time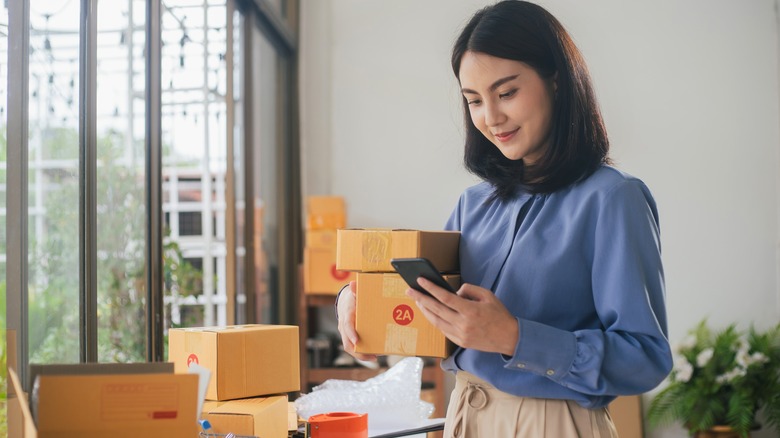 Your phone vibrates and that's it: you got the notification on your phone, and your article sold! Finally, you can get rid of that denim jacket, those high heels, and your golden belt. It's now time to send a message to your buyer. At all times, you must keep in touch and give them news about the progress of their order. Indeed, communication is important when selling online, and it makes you look professional and shows that you care.
When an item is sold, keep the buyer updated at all times. For example, they want and need to know of any delays of shipment, any errors that occur, when you plan to send the package, and when you actually send it, for instance. For more safety, create some evidence by taking photographs of the parcel and the receipt. Send the proof of shipment to the buyer, as they will feel more secure to have purchased from your store and will be able to leave a good review for more future sales (via Which).
Stay organized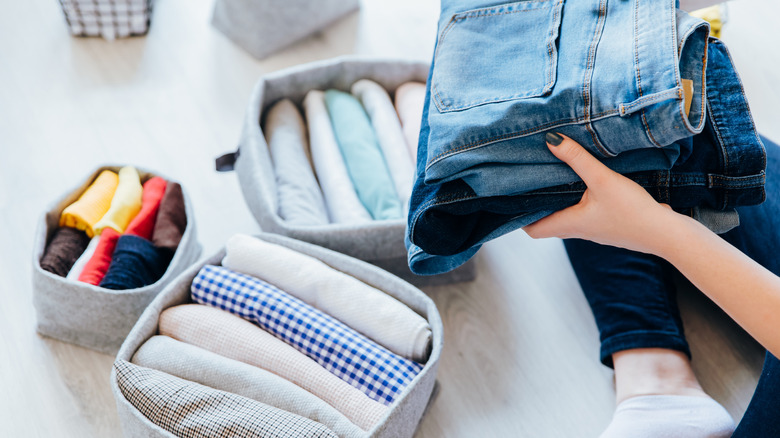 In life as in selling clothes on the Internet, organization is the key to success. That's why it's essential to be organized in order to be able to sell correctly and not to transform this selling experience into a real nightmare. But how do you become organized when selling clothes online?
Now that you have uploaded your items online, keep them in a dry, clean, separate place where they won't get dusty or damaged; they need to be ready to be sent out (via Brokerlink). In addition, keep track of your inventory from the beginning. You don't want to have to cancel a sale because you can't get your hands on the item. Make sure you always leave them in the same place and only post on one platform at a time. This way, the articles will not have been sold anywhere else and will not be misplaced.
Think in the long term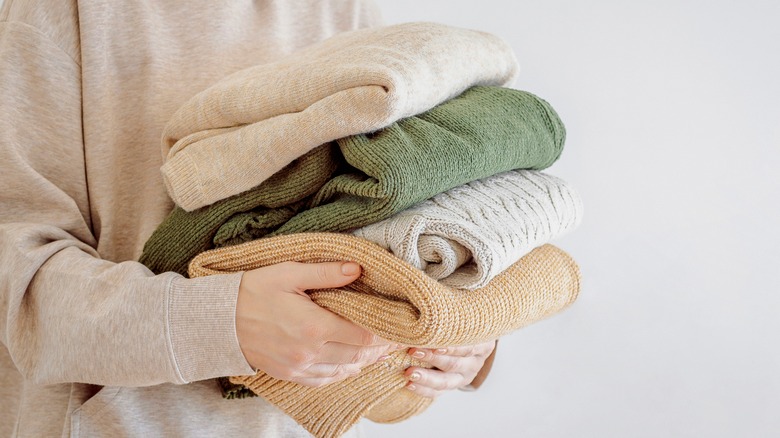 Does your style change constantly? If you know that a piece of clothing won't last long in your closet because you will soon be bored of it, take care of your garments as much as possible; you know you'll be able to resell them online later on at a great price.
Your goal might be to sell as quickly as possible, but if you want to be sure you can resell your clothes at the best price, the condition of the garment is essential. In order to take a little more care of your stuff, don't hesitate to read the labels of your clothes and follow the instructions. For instance, experts told The New York Times to wash gently, avoid dryers, not over-wash, be on the lookout for moths, and more. So, don't put on that leather jacket when it's raining outside if it has not been waterproofed before.
Share your listings on social media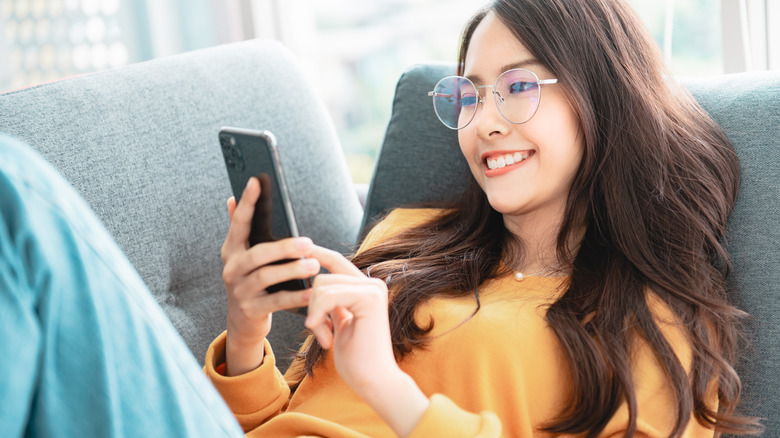 Instagram, Twitter, Facebook: a lot of people use them daily, but few know that they are actually a real gold mine. Whether you access them to see the latest photos of your friends or to connect with new people, they are a convenient tool for sharing and potentially selling. In fact, according to Forbes, these social media platforms are key business tools that create brand loyalty and also drive engagement in unique ways that a sale site alone cannot.
It is therefore important to use them to sell your clothes faster because they allow you to gain visibility and traffic to your listing and never miss an opportunity to sell your clothes. So, next time you are on social media, think about that pair of jeans that has been sitting in your wardrobe for too long and that you're desperate to get rid of, and then promote it (via Act-On).