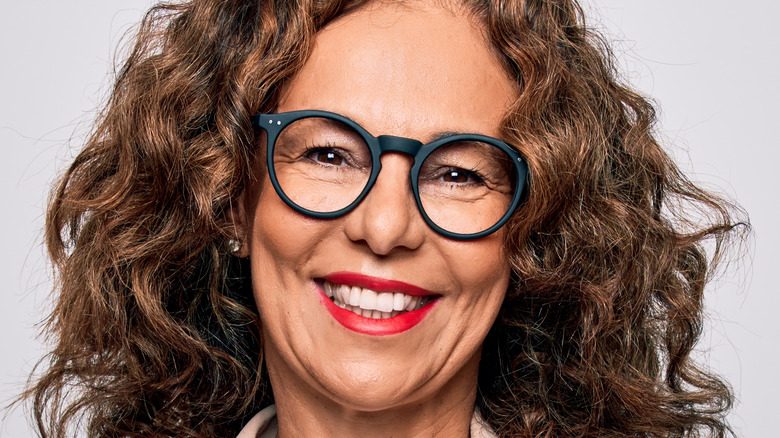 Wearing glasses can make a significant difference in your appearance. Just think of all the celebs who look totally different with glasses! While choosing the wrong pair of glasses for your face can put a damper on your look, picking frames that fit your vibe and flatter your face can make you look even more beautiful than you already were. Verywell Health even explained that wearing the right frames can make you appear more youthful if you opt for a flattering shape, color, design, and size.
According to Woman & Home, some of 2022's most prominent eyewear trends consist of bulky frames in addition to more wiry looks, clear or extremely light choices, and bright hues. The hottest trends in eyewear are constantly changing, but when you invest in a new pair of glasses, you should pick a frame that you'll be happy with for years since you'll likely be wearing them every day. Plus, they'll be on your face, so they're a noticeable aspect of your look. If you want to rock a pair of glasses that will look flattering at any stage of your life, we recommend investing in classic frames rather than whatever's trending at the moment.
Round eyeglasses give off retro energy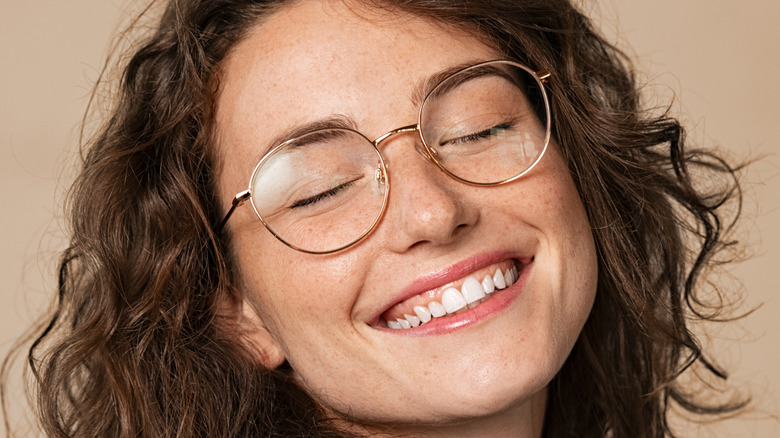 Anyone who's searching for a truly retro look should consider investing in a pair of round glasses. According to Vintage Optical Shop, this traditional spectacle shape goes back to the 19th century, making them some of the most vintage frame options you can find. Although round frames date back such a long time, they still look stylish in today's world. You can see lots of people flaunting these circular types of eyeglasses on Instagram, ranging from oversized options with thick frames to round spectacles with a more rimless look.
Countless retailers sell round glasses, so you'll have a plethora of options when shopping for this traditional frame shape. For example, Yesglasses sells round spectacles in many different sizes and colors. If you want a round pair with a slim, wiry frame, its Moore Retro-Vintage Metal Round Eyeglasses are selling for just below $50 and have a perfect five-star rating. For those who prefer a bold, thick design, the Narrow Retro-Vintage Round Eyeglasses by Chaplin are also available at Yesglasses for just under $50 and have a five-star review.
If you're on the hunt for even more options, Zenni Optical has plenty of choices, too. For instance, its Round Glasses 2019518 are selling for right under $20 and feature chunky frames in red or green. On the other hand, its Round Glasses 157814 have a half-rim style for a more subtle look. They're available for just below $20, too.
Aviator glasses have lots of history and still look cute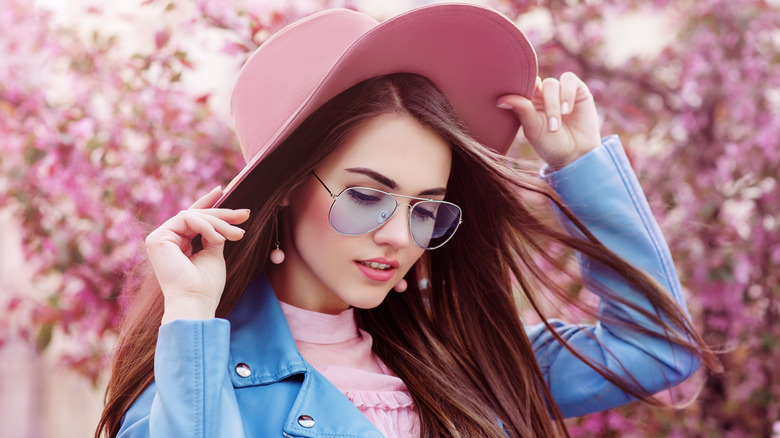 According to Vogue Australia, aviator-style glasses originally were made to make life easier for pilots. Then, more people started purchasing them back in the later '30s, and women made them fashionable in the '70s. Considering their unique origin story and evolution, aviator glasses are a truly timeless choice that still holds up today for people of all genders.
Are you on the hunt for a classic pair of aviator frames? If so, FramesDirect.com has you covered with lots of options. Anyone willing to splurge on a pair of Ray-Ban aviators should check out the unisex Ray-Ban RX6489 glasses. Featuring the iconic logo, these aviators are available for $179.
Moreover, if you're looking for some more affordable options, you can find plenty at EyeBuyDirect. For example, if you desire the traditional lightweight slim-rim design, you can get Courser's Aviator Eyeglasses from EyeBuyDirect for just below $30. Or, if you're searching for a thicker, more feminine frame option that still features that classic aviator design, you should check out the Iggy Aviator Clear Pink Eyeglasses, selling at EyeBuyDirect for $32.
Look like an old-school movie star with cat-eye glasses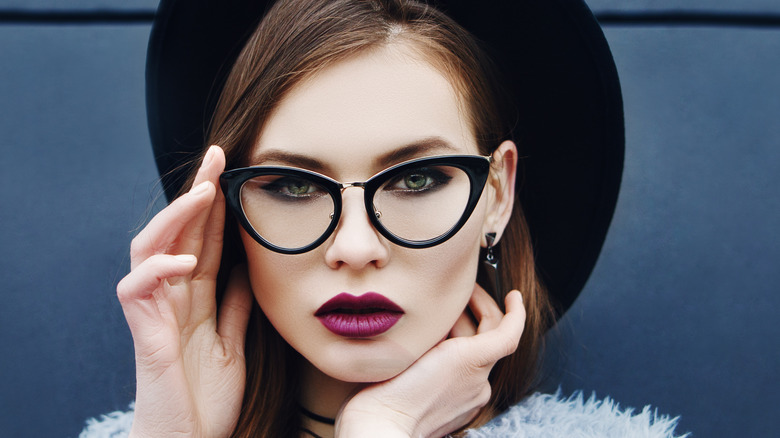 We've all seen retro cat-eye-style frames in movies at some point in our lives, whether they're on a glamorous model or a sexy librarian. According to Zenni Optical, these alluring types of frames actually were invented in the '30s. Even some of the world's most beloved film stars like the iconic Marilyn Monroe and the charming Audrey Hepburn wore them on-screen.
We still see countless fashionistas wearing cat-eye glasses today, as can they add effortless sex appeal and style to your look. If you're on the hunt for a new pair of cat-eye frames, Online Glasses Review rounded up some of its favorite options. To start, Online Glasses Review recommends Deco's Cat Eye Black Gray Eyeglasses. Available at EuyBuyDirect for $35, these metal cat-eye frames have a perfect five-star rating and feature a semi-rimless design with a quirky plaid pattern at the top.
If you want a bold option, Online Glasses Review suggests the Cat-eye Frame by Audrey, available at Vint & York for around $170. They feature an extreme cat-eye shape, and you can choose between a black tortoise, blue ocean, and shiny rose gold color. For something more square-shaped with subtle cat-eye detail, FramesDirect.com is selling the Vogue VO2998 glasses for just below $140.
So, do you plan to invest in a timeless pair of round, aviator, or cat-eye glasses — or one of each?