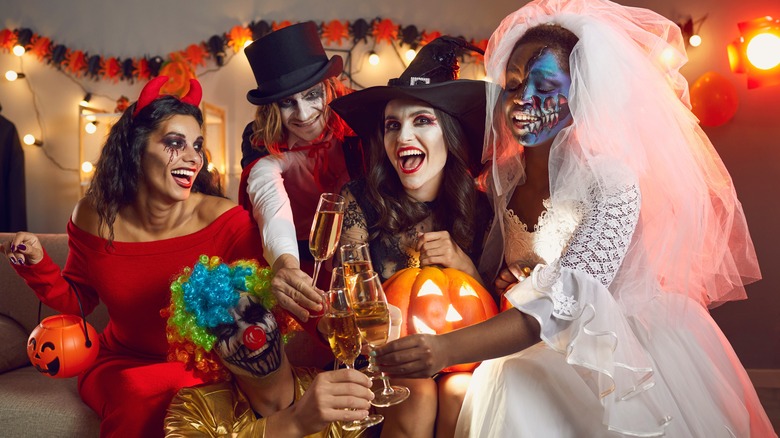 Pop culture stories have been an escape from the collective trauma and ongoing struggles over the years. From the sensational word game Wordle to British documentarian Louis Theroux rapping, there has been plenty to entertain us as we all adjusted to a new normal in 2022 (via The Sydney Morning Herald). The top shows and movies have also provided a much-needed escape from reality. Dramatized series following the world's most infamous scammers had people glued to their televisions, while popular series like "Stranger Things" and "Bridgerton" continued to receive critical acclaim. We've invested hours of free time following our favorite characters through every scenario imaginable, making memes, reels, and fan art. Some of us have also spent time creating the perfect costume tribute for Halloween.
According to The Art of Costume, pop culture's influence on Halloween costumes has significantly transformed the way the holiday was originally celebrated. Instead of connecting with supernatural beings, honoring gods and goddesses, or tricking evil spirits, we now often dress up as our chosen superheroes and musical artists for a night out. Although the focus has shifted this year, pop culture has given us ample selections for our own Halloween attire.
Unleash chaos as Scarlet Witch from Doctor Strange 2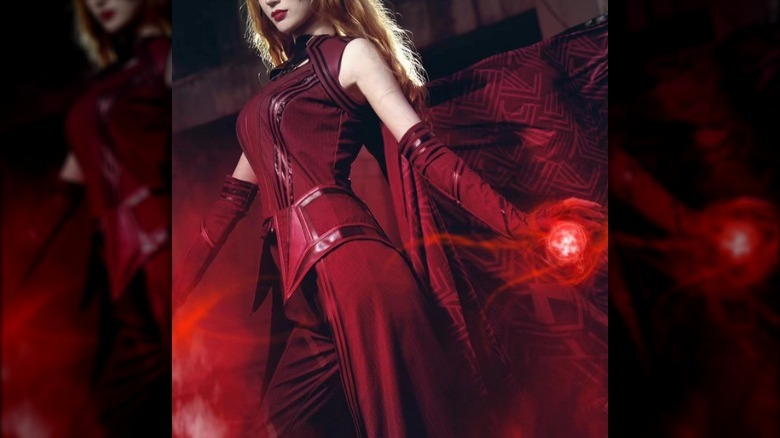 MCU fans have long awaited the arrival of chaos magic-wielding Scarlet Witch. As noted by Collider, Wanda Maximoff's tragic backstory and her mourning period in the limited series "WandaVision" cemented her as a morally gray pop culture icon. Her costume in "Doctor Strange in the Multiverse of Madness" showcases her dark transformation, featuring a cracked red leather bodice, long sleeves, tight pants, and her iconic red crown.
Rule as Rhaenyra Targaryen from House of the Dragon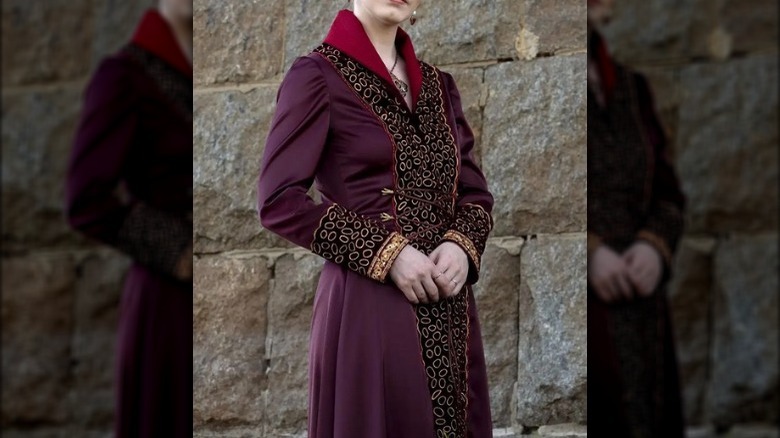 "House of the Dragon" has proven itself to be a cultural phenomenon as incredible as its predecessor. It follows the dramatics of the silver-blonde Targaryen royals, namely Princess Rhaenyra, who must fight for her place as the first woman to sit on the Iron Throne. Per The Dipp, you can emulate Rhaenyra's regal look by pairing a purple, maroon and black gown — preferably velvet — with an intricately braided blonde wig.
Twin it up with your BFF as Maddie and Cassie from Euphoria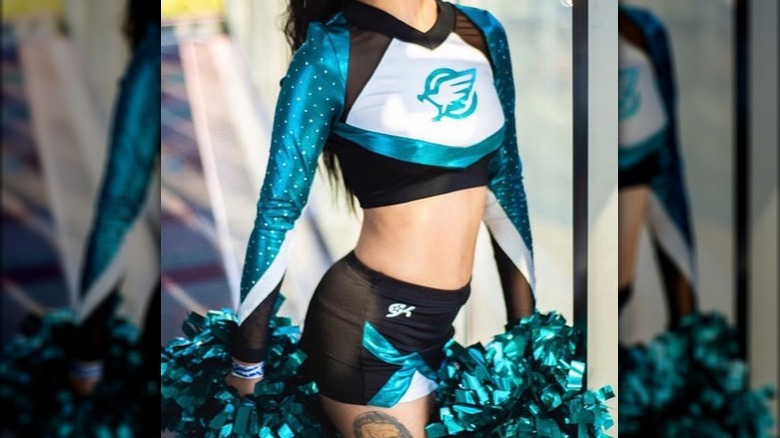 "Euphoria" has captured the world's collective attention with its riveting drama centering around addiction, drugs, alcohol, and graphic violence (via The New York Times). The teenage ensemble drama has also made waves with its bold fashion, groundbreaking makeup choices, and copious amounts of glitter. If you're looking for stylish costumes for you and a friend to go out together this Halloween, you could dress as Maddy and Cassie in their matching two-piece sets or their black and teal cheerleader uniforms.
Terrorize your neighborhood as the Sanderson sisters from Hocus Pocus 2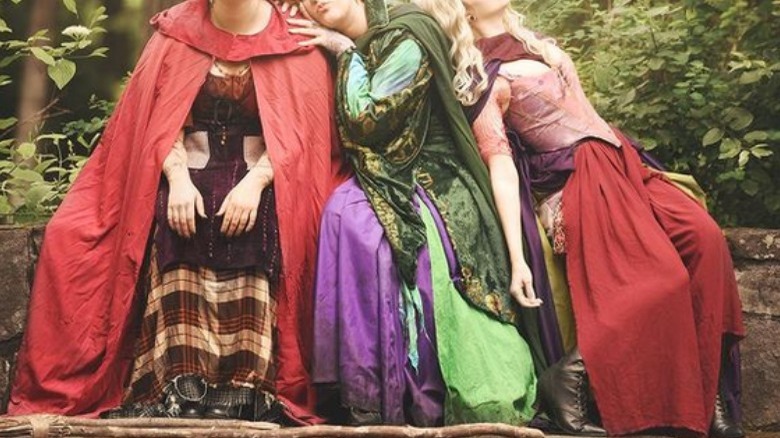 Few classic Halloween movies are as beloved as "Hocus Pocus." This year, with the sequel now streaming, fans old and new are falling in love with the wicked, bumbling Sanderson sisters. According to The Walt Disney Company, the trio's beautiful dresses have been updated with special symbolic embroidery, period-authentic fabrics, and magnificent capes.
Cause mayhem as Wednesday Addams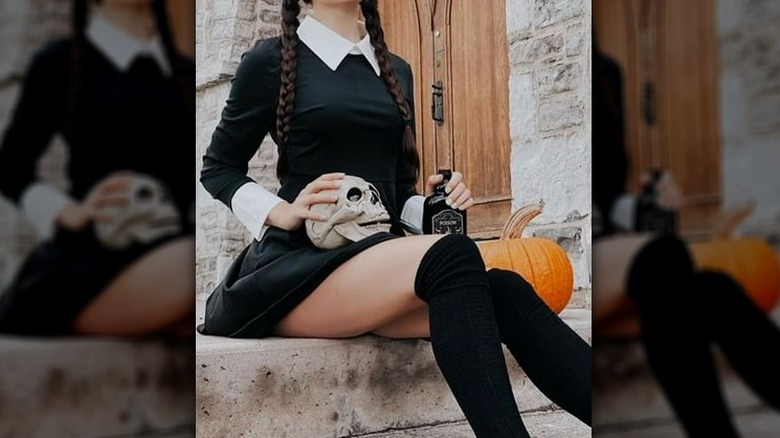 Wednesday Addams' gothic attire has been a popular Halloween costume for decades. However, thanks to Tim Burton's new Netflix show featuring Jenna Ortega, a new generation of girls get to embrace her morbid, murderous aesthetic. According to Screen Rant, the contemporary costume is inspired by the original character's iconic black pigtails, updated with a patterned black dress with a sharp, fang-like white collar.
Lead the Hellfire Club as Eddie Munson from Stranger Things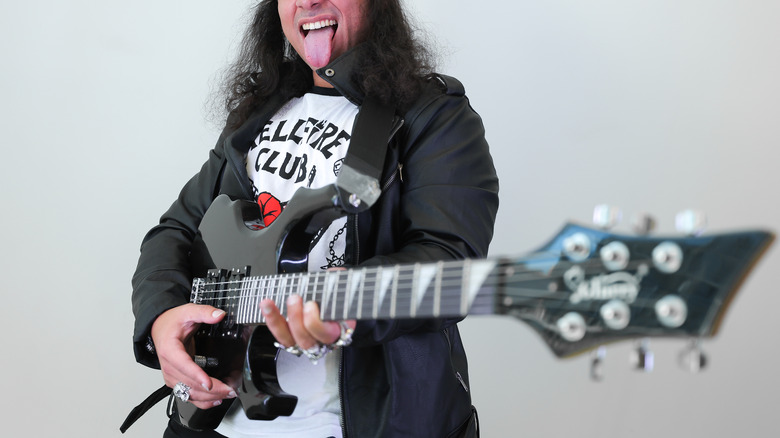 This year we had the pleasure of meeting Eddie Munson, a complex character introduced in Season 4 of "Stranger Things." His wild imagination and powerful storytelling abilities make him a brilliant dungeon master for Hawkins High School's Hellfire Club, a Dungeons and Dragons group with iconic t-shirts (via Dad Suggests). To achieve the look, you can layer ripped black jeans, a denim vest, and a leather jacket over a Hellfire Club t-shirt and pair with a long black wig.
Battle evil as Galadriel from Lord of the Rings: The Rings of Power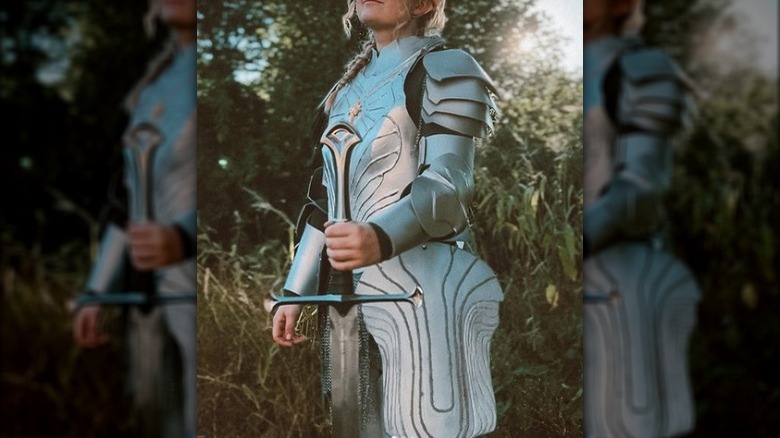 The much-anticipated prequel to Peter Jackson's "Lord of the Rings" features the young, conflicted elf Galadriel and her quest to avenge her fallen brother. According to CBR, Galadriel's intricate battle armor is a complex look to recreate. It features an art deco-style breastplate with a gold star on the chest, and a chainmail skirt. Style your hair in a long braid and throw your trusty sword on your back to capture the look's powerful essence.
Exercise your sharp wit as Penelope from Bridgerton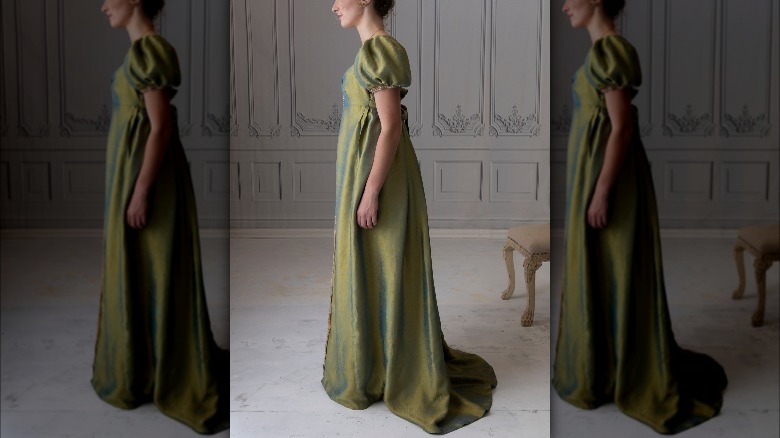 Season 2 of "Bridgerton" unveiled a new cast of characters and a host of fabulous Regency-era costumes. The women of Bridgerton are a determined lot, but few hold as many secrets as Penelope Featherington. Her shy, overlooked character began coming into her own in this year's installment of the popular Netflix series. Penelope is a cheerful character, one that is frequently seen in yellow and pink. However, Business Insider notes that her Season 2 outfits were changed to a green color to hint at her future romance with a member of the Bridgerton family.
Run a kitchen as Chef Carmy from The Bear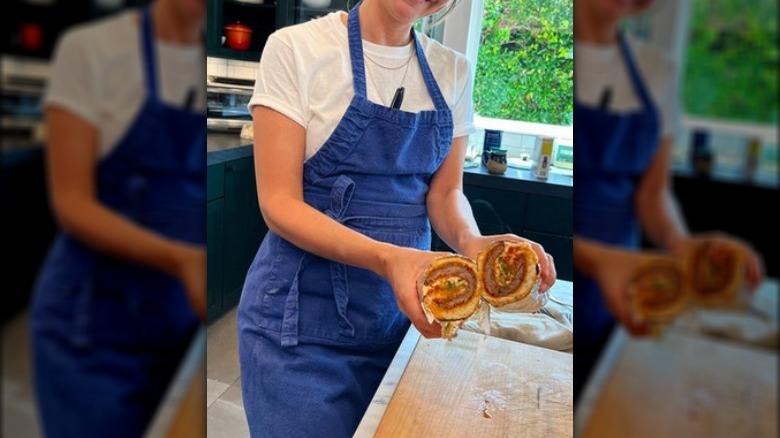 Hulu's "The Bear" follows ragged, stressed-out, tatted-up Carmen, known by friends and family as Carmy. He is a celebrated chef attempting to keep his deceased brother's restaurant in downtown Chicago afloat. Unlike the majority of pop culture Halloween costumes, achieving Carmy's look is easy and comfortable, per GQ. All it requires is a slim-fit white t-shirt, black jeans, and a blue apron. Throw on some temporary arm tattoos and a bit of hair gel to complete the costume.
Look chic as can be as Emily Cooper from Emily in Paris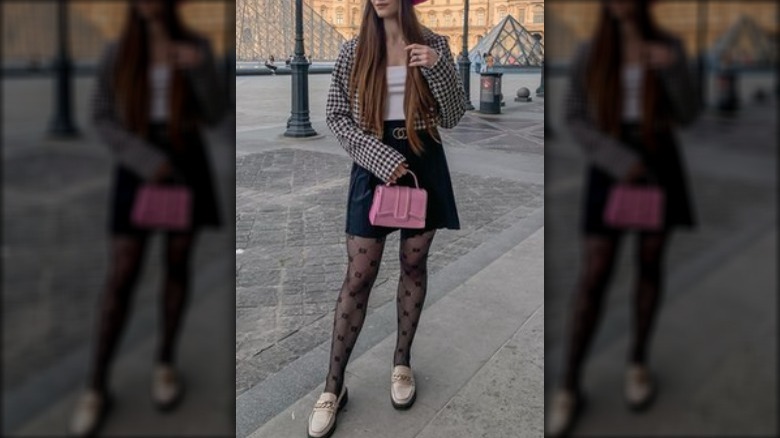 Emily Cooper from "Emily in Paris" is a pop culture icon with a glorious sense of fashion. The character's over-the-top outfits and luxurious accessories showcase her savvy nature and distinctive style (via Forbes). Fashion fiends will love to copy her look for their own Halloween costumes. Go for a maximalist vibe with bright patterns, bold colors, and vintage accessories.
Keep running up the hill as Max from Stranger Things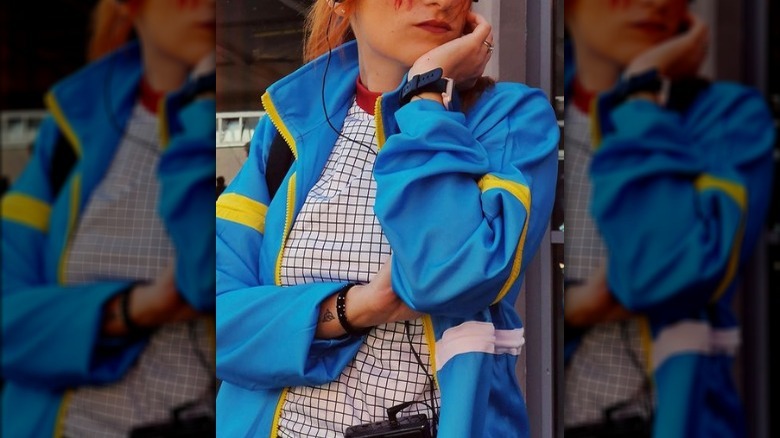 Eddie Munson isn't the only popular character from 2022's "Stranger Things" installment. Maxine Mayfield's character, with a passion for skateboarding and Kate Bush, had a rough go this season. Fans were captivated by the teen's struggle to evade Vecna's cruel clutches all season long. Max's simple outfit featured red sneakers, jeans, and a blue and yellow windbreaker, per Costume Realm. For a final touch, throw on some headphones and turn "Running Up That Hill" on repeat.
Perform as Harry Styles at Coachella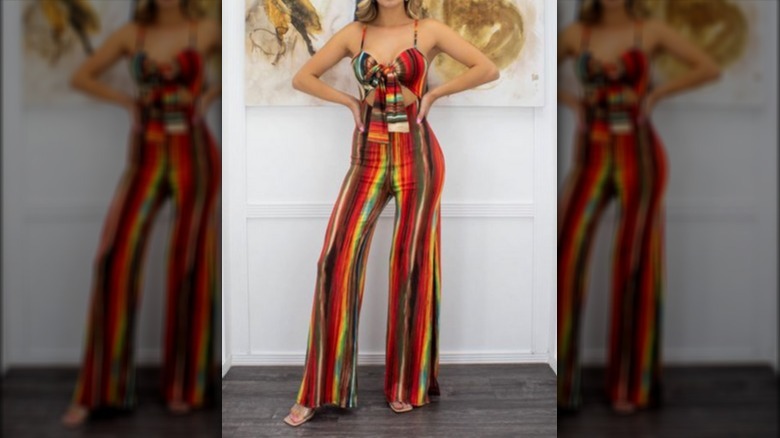 Harry Styles is currently one of the world's biggest pop stars. He is also one of the best dressed, setting trends with his bold, vibrant outfits that range from quirky to magnificently vintage. His 2022 Coachella performance outfit caught everyone's attention. According to Billboard, the custom-made rainbow sequin jumpsuit sent shockwaves through the internet, with major retailers selling out of similar glittery ensembles in a matter of days.
Wield your trusty Mjölnir as Jane Foster from Thor: Love and Thunder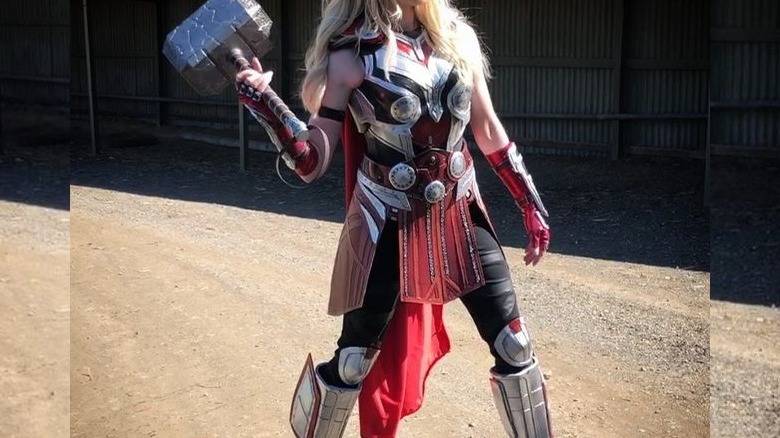 The fourth installment of the Thor franchise saw Jane Foster take up the hammer as Mighty Thor. Her costume is a blend of classic, powerful, practical, and stylish, with a strong nod to the original comics (via Jackets Junction). In the film, Jane wears a partially open, winged helmet, a long crimson cape, and a red leather bodice with metal detailing. Armor on her arms and legs helps her fight alongside Thor to defeat Gorr, the God Butcher, proving once again that women can make the best superheroes.
Protect the kingdom as General Nanisca from The Woman King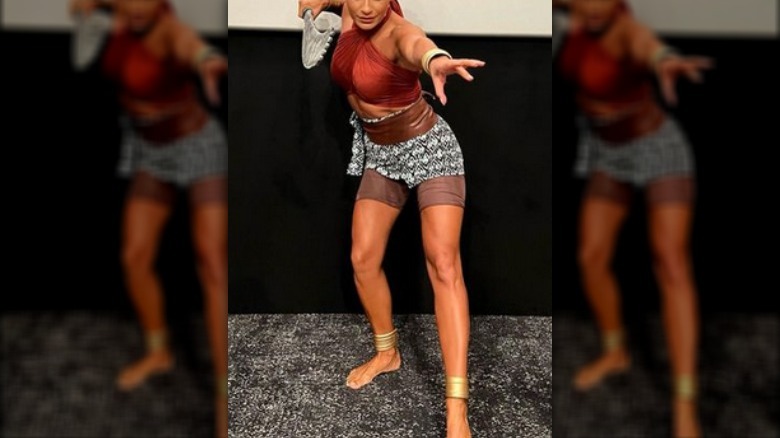 According to the Motion Picture Association, "The Woman King" follows the true tale of the intense, impressive women Agojie warriors of the 19th century. The fighters in the film, as well as the main character General Nanisca, wear detailed but functional costumes that allow for battle to defend against the invaders. Burgundy-colored halter tops, wrap skirts, ankle cuffs, and symbolic cowry shells complete the look.