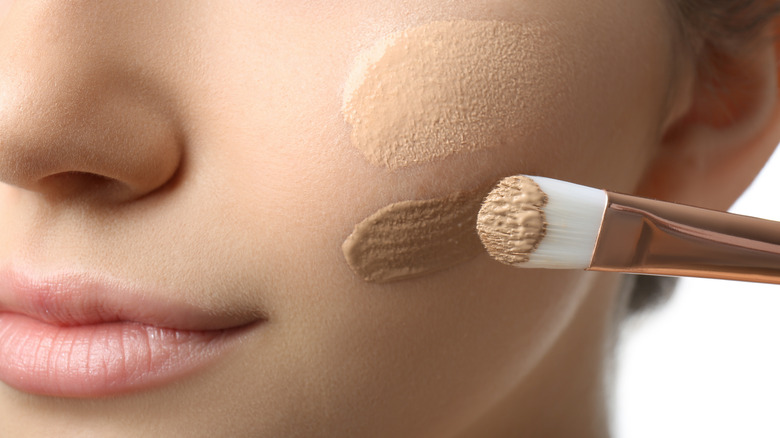 Even if you've worn foundation only once in your life, it's a good bet that you've asked yourself, "Do I really need to wear this stuff?" Foundation presents one mixed bag. On one hand, you can't beat a good one for coverage. It makes uneven skin tones disappear, not to mention traces of blemishes, according to Claire Talks Beauty. On the other hand, apply too much foundation, or fail to blend it properly, and your face will look heavy and made-up. It's not a look you want to embrace when the "glowy" natural look is so loudly endorsed by Maybelline and other cosmetic companies.
But what if you could do both? What if you could wear foundation but not look like you're wearing it at all? You can if you get off to the right start. If you have oily skin, use an oil-free, water-based, or powder foundation, Oprah.com says. If your skin is dry, choose a liquid or stick foundation. And if your skin is a combination of the two, use a powder foundation and spread it strategically. Once you've found the right formula, the following five tips should easily steer you to a no-foundation look.
Exfoliate and moisturize first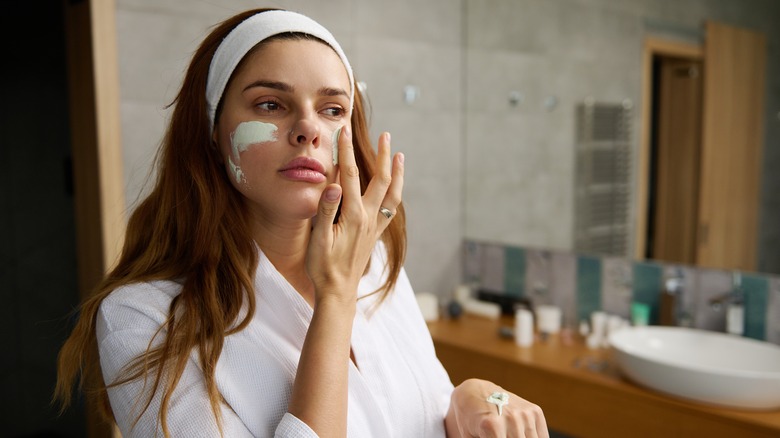 Just as an artist begins a portrait with a clean canvas, you should exfoliate and moisturize your skin before you even reach for foundation. Exfoliating removes dead skin cells and unclogs pores. And clearer pores usually means a lower chance that you'll experience breakouts, per Healthline. Moisturizer keeps the skin hydrated, which means it should look healthy. It can also blunt the appearance of fine lines and wrinkles, according to Complete Family Dermatology.
With a clear and healthy "canvas" to build upon, your foundation should live up to its promise to glide on, stay on, and look its best.
Prep well — and with a light hand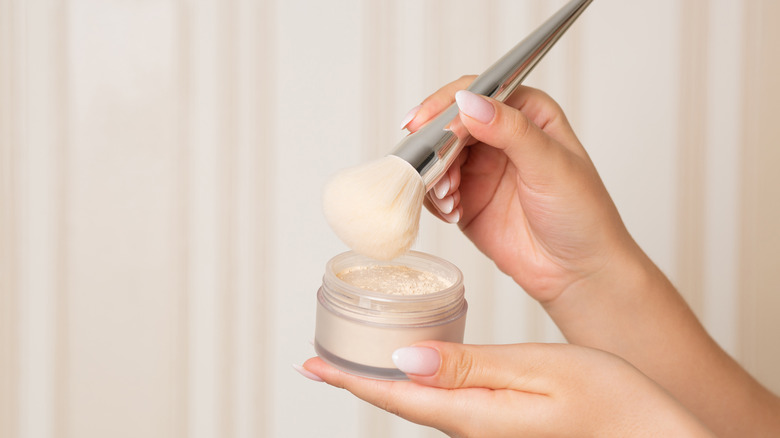 To lengthen your foundation's longevity, apply a primer first. Then use a light hand to apply your foundation before following up with a concealer. It's a three-step process that should be done in exactly this order: primer, foundation, and then concealer, L'Oréal Paris explains. Applying foundation first should allow you to use less concealer; with foundation already present on your face, you'll apply concealer only to those trouble spots that could benefit from greater coverage, like under your eyes.
Once you're pleased with your million-dollar look, dust some setting powder where you need it most — probably under your eyes again as well as your T-zone.
Skip your nose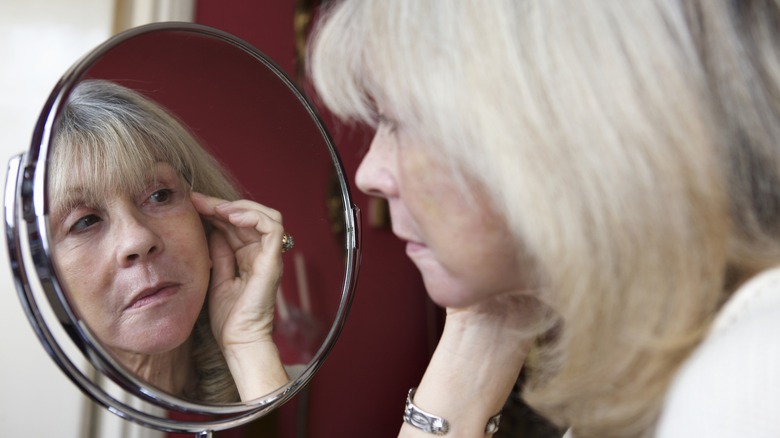 Which facial feature gives you the most reason to perspire as you apply foundation? It's probably your nose because it slopes this way and that, defying even someone with the steadiest hand from applying product evenly.
So skip the foundation here and reap an even bigger benefit: Since your nose resides in the middle of your face, a bare nose will give off the impression that the rest of your face is bare, too, FabFitFun suggests. It's all in the optics.
Go the cream route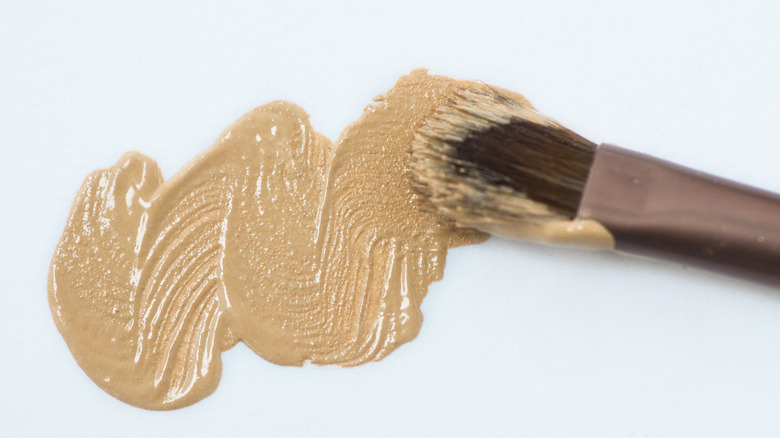 Powders have their place. And they will always retain their place. But if your goal is to look like you're not wearing foundation, you may wish to relegate your powder-based foundation for a cream alternative, The Everygirl says.
Cream offers some distinct advantages: It covers better, melts right into the skin, and usually includes some moisturizing properties, per Boundless Bloom Life. Plus, you can use your fingers to blend and blur cream foundation. Or you can use a makeup sponge, which has a great way of absorbing excess moisture. In these ways, cream is supreme.
Apply setting spray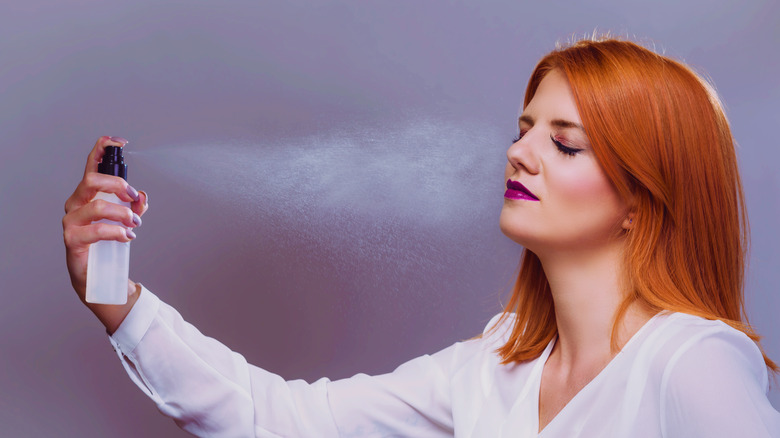 You've almost come full circle around your foundation learning curve. And by now you probably know that it's not the simple act of applying foundation that may look and feel heavy; it's not applying foundation correctly. That includes missing the crucial step of misting your face with a setting spray.
Don't confuse it with setting powder, which you may have applied earlier to seal your foundation and concealer. Setting spray is the very last step in the makeup application process, and it "locks in" your entire look, Elizabeth Mott says. It's another way your foundation can go the distance without faltering, streaking, or caking. And if it doesn't falter, who would know it's even there?